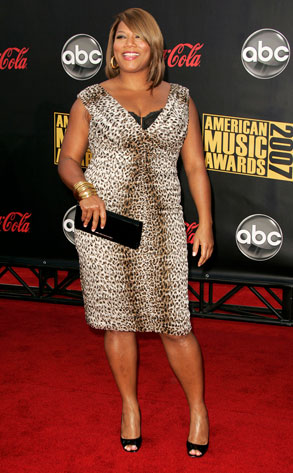 Queen Latifah
knows how to do it right - when it comes to drinking and dining that is. We have the exclusive gossip that she was spotted sipping Patron last night at none other than one of our fave G-town cocktail lounges,
Mie N Yu.
Thanks to M. for the heads up ... and if anyone else espies a celeb in town this Turkey Weekend,
let Deacon be the first to know.
There's nothing
he likes more than
a good dose of celeb gossip ... unless, of course, aforementioned gossip involves sticks and
Wubba throwing.
(Image courtesy of E! Online)
Update: (7:51 PM)
She is/was staying down the street at The Four Seasons in Georgetown. She was with a friend and they were drinking Patron. They asked our bartender, Rob Tinney, to make her a drink, and so his famous Lemon-Drop was exactly what she was looking for. Ms. Latifa wasn't dressed for going out, just some comfy clothes to walk through a wintry Georgetown(dark sweats). She was spotted telling one group that she was in town to visit friends/family, which is true, but told our bartender that she was in town for some business, which was not mentioned after that.